To develop and deliver the finest quality products crafted with love and powered by Nature.
To cultivate a wholesome experience of holistic wellness and strive for excellence with our exceptional quality personal care products.
We celebrate the fusion of purity, excellence, creativity, integrity, and exclusivity.
We draw inspiration from our rich Indian heritage to work together and prepare the right Herbal formulations crafted with perfection and passion.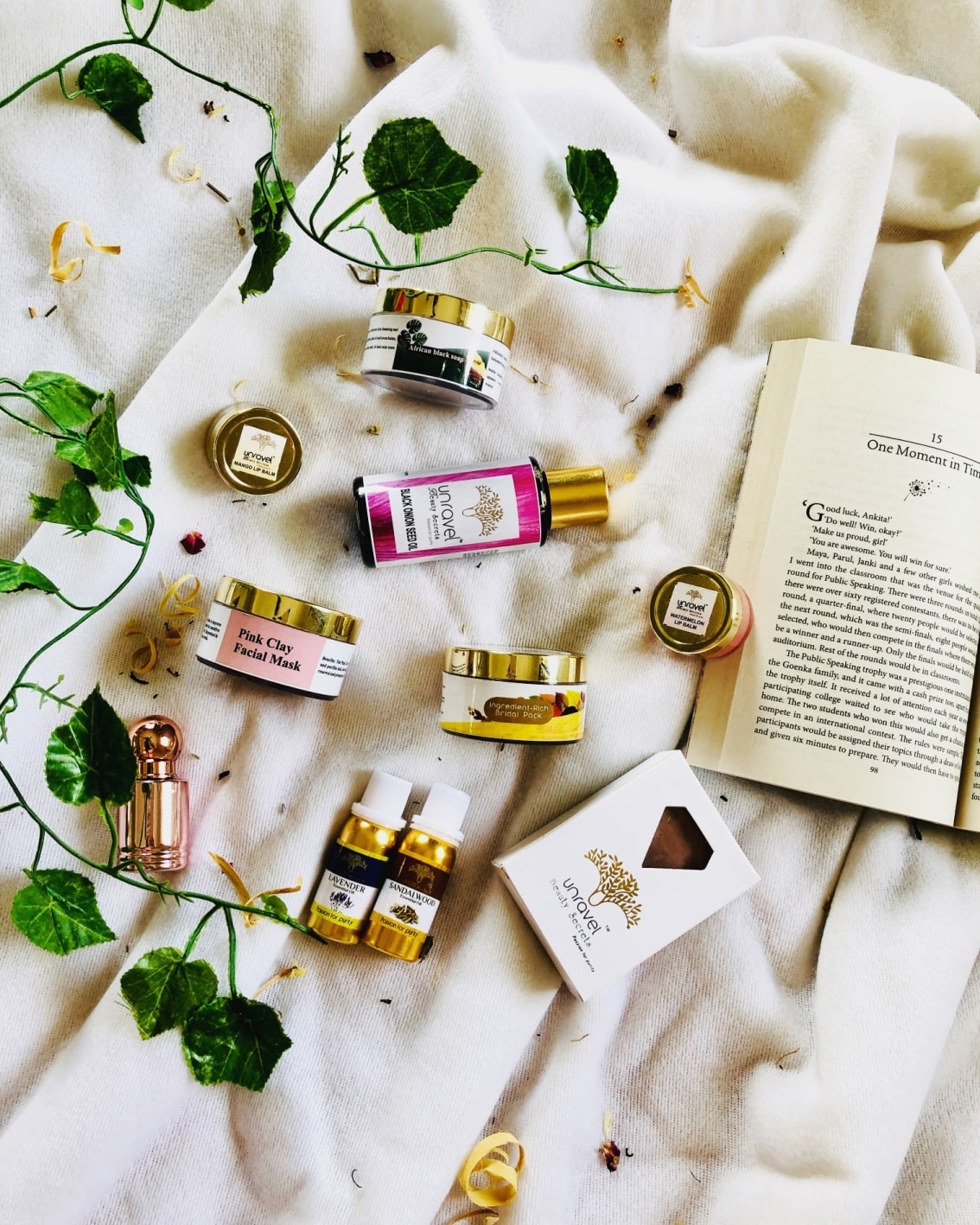 We are a natural skincare brand, with a belief to provide herbal, cruelty-free products. Through a wide range of products prepared with the purest ingredients from the lap of nature, carefully blended with the most effective and unique ayurvedic herbs, we aim to foster and enhance your natural beauty with the help of Mother Earth. Formulated with honest attention to detail, we ensure your beauty gets the exquisite care it deserves with a fusion of nutritive products. These are gifts of nature, gifts we all deserve as we bask in nature's abundance. We are truly humbled to unravel these delicate preparations before you, which we call it as Unravel beauty secrets.
Having a true belief that Mother Earth has the best resources to rejuvenate our natural beauty, we, Namrata and Disha, have always been drawn towards the power of nature. We decided to serve the society with the goodness of natural beauty by honing the art of preparing nutrient-rich personal care products, balanced by nature. Years of research and practice into the world of Ayurveda resulted in the creation of pure formulations. The products formed were of the finest and safest quality using herbs, oils, and plant extracts loved by one and all. We started off by preparing beauty treatments for body care and delicately gifted these care bundles to my loved ones. Leaving them overwhelmed and satisfied, we applied this motivation and established over 70 products to take complete care of your skin. With a strong commitment to purity and integrity, Unravel Beauty Secrets was born as a brand to ensure that the finest and nutrient-rich ingredients are fused and blended to create a product line that you will trust and believe in. Today, with a vast range, we promise to take holistic care of you.